Gaslight CONTENTS by author
links to fiction [F] and non-fiction [N]
on the Gaslight website
Edmond About (1828-1885)

The Man with the Broken Ear [F] (1862, transl. 1867, 1878 ed.)

(transl. from L'homme à l'oreille cassée (1862)
(Prepared by Patricia Teter)
Achmed Abdullah (pseud. for Alexander Nikolayevitch Romanoff) (1881-1945)

"A simple act of piety" [F] (1918, 1919 ed.)
George Ade (1866-1944)

Fables in slang (1899) [F]
More fables in slang (1900) [F]
James Agate (1877-1947)

from At half-past eight: essays of the theatre, 1921-1922 [N] (1923)
F. Anstey (pseud. for Thomas Anstey Guthrie) (1856-1934)

"The talking horse" [F] (1892)
excerpts from The young reciter and model music-hall [F] (1931)

including: "Burglar Bill"; "The Conscience-Curst!";
"The Wreck of the Steamship 'Puffin'"; & "A Forgone Vengeance!"

from A long retrospect [N] (1936)
W.E. (William Edmondstoune) Aytoun

(1813-1865)
Honoré de Balzac (1799-1850)

"Passion in the Desert" [F] (1830, transl. 1891)

(transl. from "Une passion dans le désert")
(Prepared by Patricia Teter)

"El Verdugo" [F] (1830, transl. 1901)

(transl. from "El Verdugo")
(Prepared by Patricia Teter)

"The red house", a.k.a. "The red inn" [F] (1831, transl. 1901)

(transl. from "L'Auberge rouge" by Clara Bell (1834-1927))
Rex Beach (1877-1949)

"The Weight of Obligation" [F] (1916)

originally collected in The crimson gardenia, & other tales of adventure (1916)
Gustavo Adolfo Bécquer (1836-1870)

"Spirit Mountain [F] (c. 1860-64, this ed. 1907)

transl. from Leyendas, by Cornelia Frances Bates and Katherine Lee Bates
(Prepared by Diana Patterson)
A.C. (Arthur Christopher) Benson (1862-1925)
Robert Hugh Benson (1871-1914)

A Mirror of Shalott: Composed of Tales told at a Symposium [F] (1907)
Eugène Brieux (1858-1932)
Richard (Francis) Burton, Sir (1821-1890)
J.P. (John Preston) Buschlen (sometimes used pseud. Jack Preston) (1888-?)

from Behind the wicket: short stories relating to life in the Canadian banks [F] (1914)

*at our American website; not for Canadian readers because of presumed copyright*
G.K. (Gilbert Keith) Chesterton (1874-1936)
Barrett H. Clark (1890-1953)
Sarah Morgan Dawson (1842-1909)

"A Tragedy of South Carolina", [F] originally from Cosmopolitan (1895-nov)

(Prepared by Deborah McMillion Nering)
John William DeForest (1826-1906)

"The drummer ghost" [F] (approx. 1870)

(Prepared by Deborah McMillion Nering)
Benjamin Disraeli, 1st Earl of Beaconsfield (1804-1881)

"A true story" [F] (1820, 1926 ed.)


Gaslight's Amelia B. Edwards page [N].


George Eliot (pseud. for Mary Ann Evans) (1819-1880)

"The lifted veil" [F] (1859, 1908 ed.)
F. (Francis) Scott Fitzgerald (1896-1940)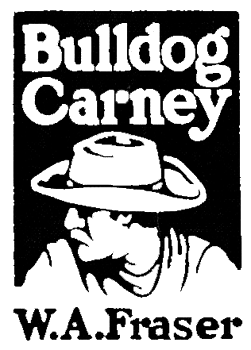 Ellen (Anderson Gholson) Glasgow (1873-1945)

"The past" [F] (1920)

(Prepared by Deborah McMillion)

"The shadowy third" [F] (1923)

(Prepared by Deborah McMillion)
Kenneth Grahame (1859-1932)

from The Golden Age [N] (1895)
Anna Katharine Green (1846-1935)

from A difficult problem, The staircase at the Heart's Delight, and other stories [F] (1900)
Clifford Halifax (pseud. for Dr. Edgar Beaumont) (1860-1921)

See collaborations with L.T. Meade
O. Henry (pseud. for William Sidney Porter) (1862-1910)

Sixes and sevens [F] (1911)
E.W. Hornung (1866-1921)

from Raffles: further adventures of the amateur cracksman [F] (1905) (in progress)
Stingaree [F] (1905, 1909 ed.) (in progress)
Emerson Hough (1857-1923)

"Science at Heart's Desire" [F] (c. 1905)

probably from Heart's Desire : the story of a contented town, certain peculiar citizens, and two fortunate lovers (1905)
Victor Hugo (1802-1885)

"A fight with a cannon" (1927 ed.)

originally from the novel Quatre-Vingt Treize (transl. as Ninety-Three),
(Book 2, Chapters III-conclusion, IV, V, and VI)
E.M. (Edith Maude Winstanley) Hull (18??-194??)

The sheik (1919, 1922 ed.)
Eugene K. Jones

"Ghost whistle" [F] (c. 1917)

(Prepared by Deborah McMillion Nering)
Selma Lagerlöf (1858-1940)

"The outlaws" [F] (?; transl. 1909)

(Translated by Grace Isabel Colbron (1869-1943/8?))
R.C. (Rudolf Chambers) Lehmann (1856-1929)

as Cunnin Toil (in progress)
Charles James Lever (1806-1872)

Charles O'Malley, the Irish Dragoon [F] (1840-41)

(Prepared by Patricia Teter)
André de Lorde (1870/74-1942) and Charles Foleÿ (1861-?)

"At the telephone" [F] (1902, transl. 1925)

(prepared with the assistance of Phœbe Wray and Patricia Teter)
E.V. Lucas (1868-1938)

(see also H.G. Pozzuoli)
from A little of everything (1912) [N] (1912)
from Cloud and silver [N] (1916)
Richard Marsh (?-?)

The Beetle [F] (1897, 1917 ed) (in progress)
W.H. Maxwell (1792-1850)

The Bivouac, or Stories of the Peninsular War ** (1837)

(Prepared by Patricia Teter)
L.T. Meade (Elisabeth "Lillie" Thomasina Meade Smith) (1854-1915)
L.T. Meade and Clifford Halifax (1860-1921)

(see also collaboration with Robert Eustace, listed above)

(see also Clifford Halifax)

from Stories from the Diary of a Doctor [F] (1894)
Gouverneur Morris (1876-1953)

"The Crocodile" [F] (1905)

*at our American website; not for Canadian readers because of copyright*

(Prepared by Deborah McMillion Nering)
J.E. Muddock or Preston-Muddock (1842-1934)

see Dick Donovan
George Orwell (1903-1950)
short stories about Barnes and Mitchel [F] (1895)
Edmund Pearson (1880-1937)
William Sidney Porter

see pseud. O. Henry
Alexander Pushkin (1799-1837)

(from The Tales of the Late Ivan Petrovich Belkin [F] (1830)
"Q" (pseud. for Arthur T. Quiller-Couch) (1863-1944)

The Laird's Luck and other Fireside Tales [F] (1901)
Serafín and Joaquín Álvarez Quintero (1871-1938) & (1873-1944)

Fortunato [F] (year?, transl. 1928)

Translated by Helen and Harley Granville-Barker (?-1950) & (1877-1946)
with an introduction by them.
Arthur B. Reeve (1880-1936)

Craig Kennedy in
Constance Dunlop in
"Banshee" [N] from Best Ghost Stories (year?)
J. Ewing Ritchie (1820-1898)

from To Canada with the emigrants: a record of actual experiences [N] (1885)
Robert-Houdin (1805-1871)

extracted from his Memoirs [N] (1906 ed.)
John Russell (1885-1956)

"The fourth man" [F] (1917)

*at our American website; not for Canadian readers because of copyright*
Arthur Schnitzler (1862-1931)

Anatol: a play [F] (c. 1901, this transl. year?)
Charles M. (Montgomery) Skinner (1852-1907)

Myths and legends of our own land [N] (1896)
Gertrude Stein (1874-1946)
Jules Verne (1828-1905)

The blockade runners [F] (1865, 1876 ed.)

(translated from Les forceurs de blocus)
Villiers de L'Isle-Adam (1838-1889)

from Les contes cruels [F] (1880, transl. 1883)
from Nouveaux contes cruels [F] (1888)
Stanley Waterloo (1846-1913)

"An ulm" [F] (year?)
Owen Wister (1860-1938)

from Red Men and White [F] (1896)
Charles W. Wood (1850?-?)

"Mrs. Henry Wood: in memoriam" [N] (1887-apr, may, june)
Frances Gilchrist Wood (a.k.a. Mrs. Lansing P. Wood.) (?-?)

"The white battalion" [F] (1918)

*at our American website; not for Canadian readers because of presumed copyright*
---
Mount Royal College
Last Update: sld
'04-aug-27