for 99-jul-02
Look Who's Reading!
#9
Be the first to identify the reader in the picture below, by sending an email to the address at the bottom of the page.
This is from the last completed novel of a Victorian author: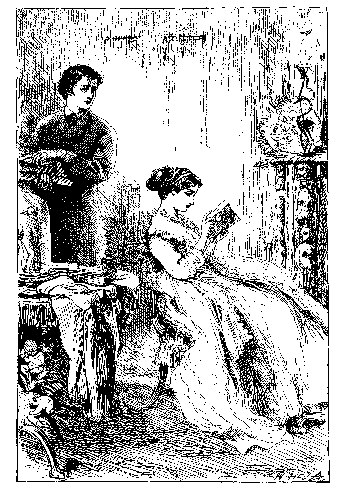 CLUE for #9
The same two characters participate in this earlier scene: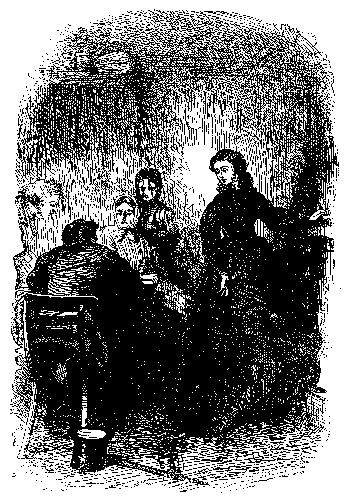 WITNESSING THE AGREEMENT
While in another thread of the novel....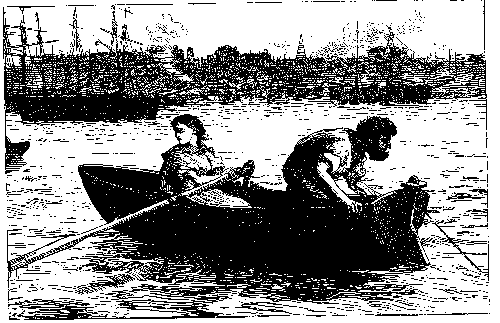 THE BIRD OF PREY
Congratulations to veteran puzzler Kay Douglas, who sent in:
Hmmm.... this was a tough one. My guess is that it's Bella Wilfer from Dicken's Our Mutual Friend, and that the man standing near her is John Rokesmith (AKA John Harmon).
An honourable mention is due to Patricia Teter and Aaron Noll, who both also solved this difficult puzzle.
Back to the Look Who's Reading! page.
(End.)