for 99-jun-17
Look Who's Reading!
#3
This "rival of Sherlock Holmes" is sharing a newspaper-cutting. The illustration was made in 1893.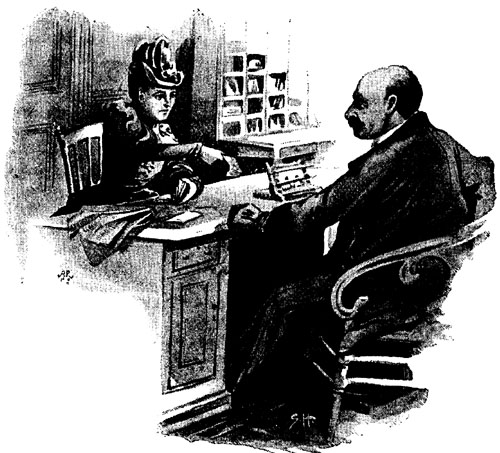 CLUE for #3
The detective is a woman. She is reporting to Ebenezer Dyer, the boss of the detective consulting agency.
Here are more illustrations of the detective in action.
This case is called "The black bag left on a door-step", and the lady detective, entrained, is again reporting to Mr. Dyer.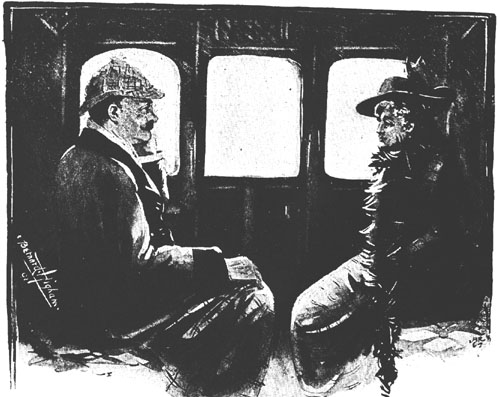 This case is called "The murder at Troyte's Hill".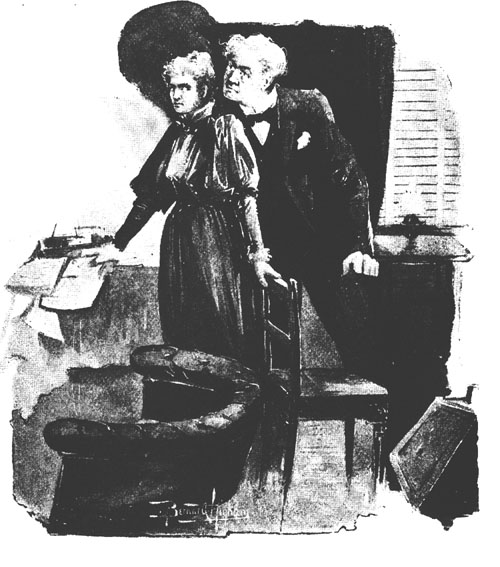 Congratulations to Amber Vogel, who was the first of several readers to identify the character. Amber wrote:
The detective pictured in puzzle #3 is Loveday Brooke ("The Black Bag Left on a Door-Step")
(End.)