from 99-jun-15
Look Who's Reading!
#1
The original question was to identify the reader in the picture below and, if possible, what he is reading.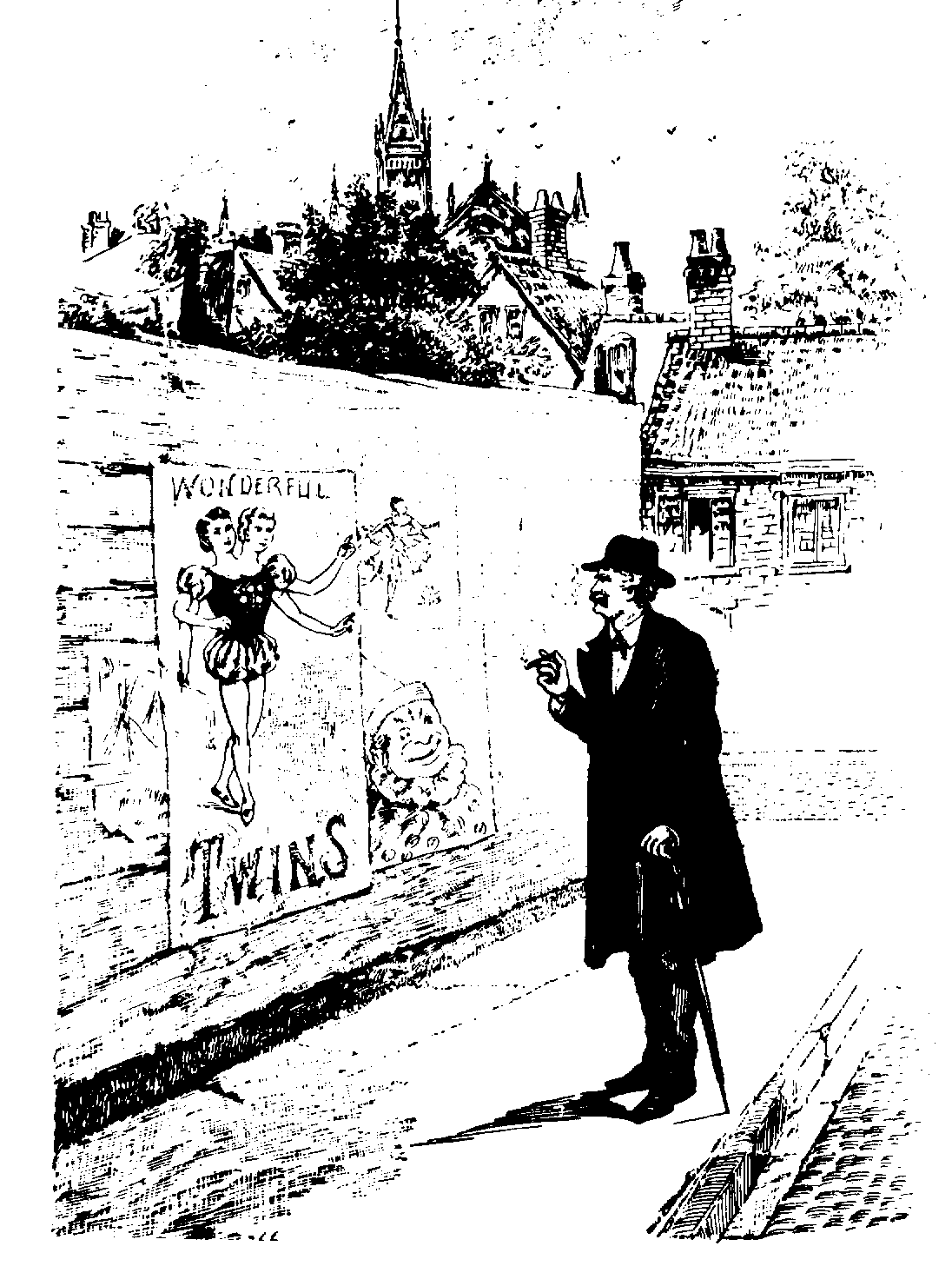 This is the clue which was offered:
CLUE #1
The puzzle is the frontispiece to an 1894 book about Siamese twins.
Here's a photograph of the twins depicted on the poster in the frontispiece.
The first correct respondent was Kay Douglas, who wrote:

                       that looks extraordinarily like
Mark Twain...  could this be the inspiration for _Those Extraordinary
Twins_?

... and I found a site at the University of Virginia with the same
illustration:  http://etext.virginia.edu/railton/wilson/mttwins.html

But I was wrong about which Siamese Twins he's looking at....  have now
learned that it was the Italian Tocci twins, Giovanni and Giacomo, that
inspired _Those Extraordinary Twins_, which got transformed into Pudd'nhead
Wilson, etc.    I finally got around to looking at the "clue" and realized
those two didn't look at all Asian....

Yes this is the frontispiece from Twain's Those extraordinary twins (1894). Thanks, Kay, for the link to more of Twain's writings on twins. There is more information at that site for those who picked up on the connection with Pudd'nhead Wilson.
(End.)