for 99-jul-10, again
Look Who's Reading!
#11
These gentlemen are discussing the Shah's arrival: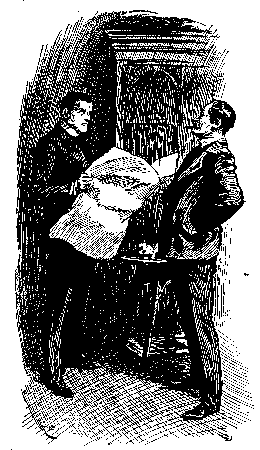 "The Shah is a particular monarch, and if everything is not in apple-pie order on his arrival there is certain to be big trouble for someone. ... Amongst some valuable gems and stones which he is bringing to have cut and set for his monarch is, in especial, the bloodstone."

"What?" I asked.
Here is the clue which was given:
CLUE for #11
Here are other scenes from the series: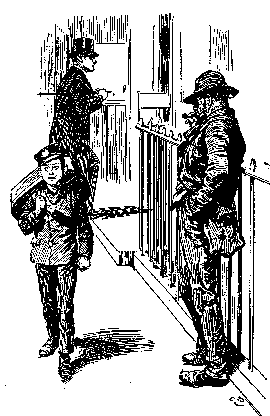 "I OBSERVED A MAN LEANING AGAINS THE RAILINGS"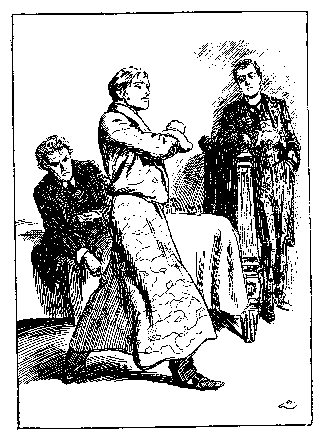 "I WILL REVENGE MYSELF ON MADAME TO THE LAST DROP OF MY BLOOD"
Here is one of the co-creators of the series: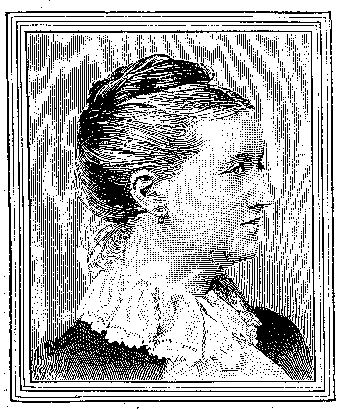 Kay Douglas sent in the following answer with her rationale:
This one really had me going. I thought the picture of the "collaborator" looked a lot like Amelia B. Edwards, but that just didn't make sense as I can't think of who she'd have collaborated with. The female collaborator that springs to mind would be Mrs. L. T. Meade - and if there's a femme fatale involved (the clue about taking revenge on Madame), surely the series would be the one written with Robert Eustace (Sorceress of the Strand), in which case the reader shown in the picture must be Dixon Druce.
all of which is correct. The other gentleman is Sir John Bouverie, at whose home a major crime is about to occur. The illustrations are taken from the Strand magazine's run of "The sorceress of the Strand" (1902/03) by Meade and Eustace. Altho this serial is the better known, it is a repetition of the same plot as the novel-length The Brotherhood of the Seven Kings (1899) by the same authors.
The Sorceress illustrations above were taken from the stories "The talk of the town" and "The bloodstone". The portrait of Mrs. L.T. Meade is from The review of reviews, 1892-dec, V. 6, p. 602.
You can follow these links to read the stories:
Back to the Look Who's Reading! page.
(End.)